Ghale Gaun
Trip Overview
Nepal, land of Himalayas has over 1300 mountain peaks among which it lists eight of them on the eight-thousanders being over 8000m high. This short trekking route to Ghale Gaun developed by Mountain Sun Valley is a new and popular trekking route that takes you to one of the most beautiful Nepali villages, Ghale Gaun, on the lap of Annapurna trekking ranges.
The home town of Gurkha soldiers- the Gurungs, enriches the combination of natural and cultural beauty alongside their ethnic lifestyle at Lamjung district of Nepal. After drive to Khudi followed by a trek along the bank of river and wildlife beauty, there comes beautiful Ghale Gaun village full of friendly and welcoming villagers.
From the top of the village tower, an unbelievable panorama view of Mount Annapurna ranges, holy fishtail (Machhapuchchhre Peak), Lamjung Himal, Himalchuli, Buddha Himal and Manaslu ranges will surround us. Ghale gaun trekking offers you a special experience about native people's lifestyles, culture, socio-economic conditions, and total sustainable eco-trekking. Local people also perform old social dance and program, Jhyaure, Serka, Dohori, Jankri and many more that display the beauty of culture and tradition.
---
Trip Info
Destination: Lamjung, Nepal
Trip Routes: Kathmandu - Khudi - Ghalegaun - Pokhara - Kathmandu
Activities: Trekking and Sightseeing
Altitude: 2020m (6627ft)
Trip Duration: 07 Day (s)
Trip Grade: Easy
Season: March to May and September to November
---
---
Outline Itinerary
Day 1: Drive to Khudi/ 790m (2591ft)
Day 2: Trek Khudi to Ghalegaun/ 2020m (6627ft)
Day 3: Ghalegaun village exploration day
Day 4: Trek from Ghalegaun to Baglungpani/ 1600m (5250ft)
Day 5: Trek from Baglungpani to Laxmi Bazar/ 1345m (4412ft)
Day 6: Laxmi Bazaar and trek to Begnas Lake-Pokhara/ 830m (2723ft)
Day 7: Drive by tourist bus to Kathmandu
---
Cost and dates
We do small group trek or private trip as your request.
For quick information contact us at WhatsApp/Viber +977-9841815039

This trip will get redesigned and redeveloped as per your taste, for more information please e-mail us at mountainsunvalley@gmail.com
Itinerary
Day 1 Drive to Khudi
You will start an excellent drive to Khudi of seven hours with interesting scenery of the Mountains, Rivers, waterfalls, and Jungle and farm terraces and villages in the mountains.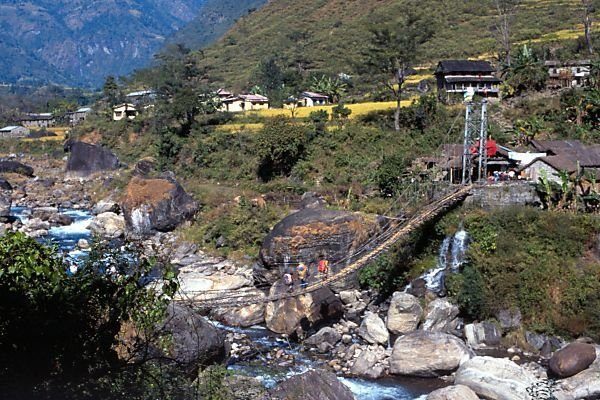 Day 2 Trek Khudi to Ghalegaun
Our trek begins toward the northwest of Khudi along the bank of the river, which takes four to five hours. It is beautiful walking through the fertile field, villages, forest and many waterfalls along the way. After a short climb up you will reach Ghale Gaun village which is the nice settlement of Gurung which is the major ethnic group of Nepal.
Day 3 Ghalegaun village exploration day
This is a rest day and explore the day around this village. Wake up early in the morning for the beautiful sunrise. Walk around the village to explore their traditional lifestyle, culture, religion and their living standard.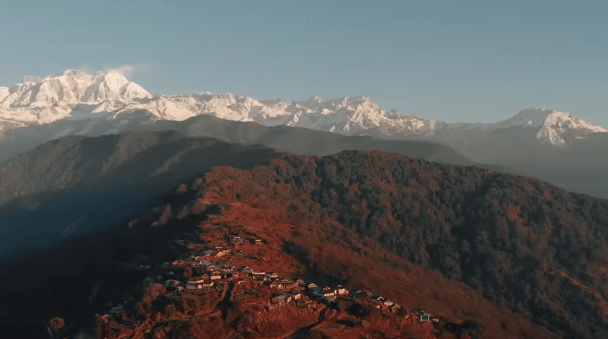 Day 4 Trek from Ghalegaun to Baglungpani
After breakfast, our trek of four to five hours leads to Gurung settlement Ghan Pokhara crossing through the fertile land, some traditional village along the Nepali zig-zag way then will reach in Ghan Pokhara after an hour then we walk continue walking to Baglung Pani 1600mtrs then we reach Baglung Pani after walking 4-5hours.
Day 5 Trek from Baglungpani to Laxmi Bazar
We leave beautiful village Baglung Pani then our day treks a typical mix village of Laxmi Bazaar 1345m from sea level which is the nice small bazaar in this area, after walking five to six-hour.
Day 6 Laxmi Bazaar and trek to Begnas Lake-Pokhara
We will have breakfast and descend towards Begnas lake, which will take three hours' trek. We boat at Begnas, enjoy the tasty Begnas fish and visit the nearby Rupa lake. After finishing our tour of these two lakes, we drive an hour to Pokhara.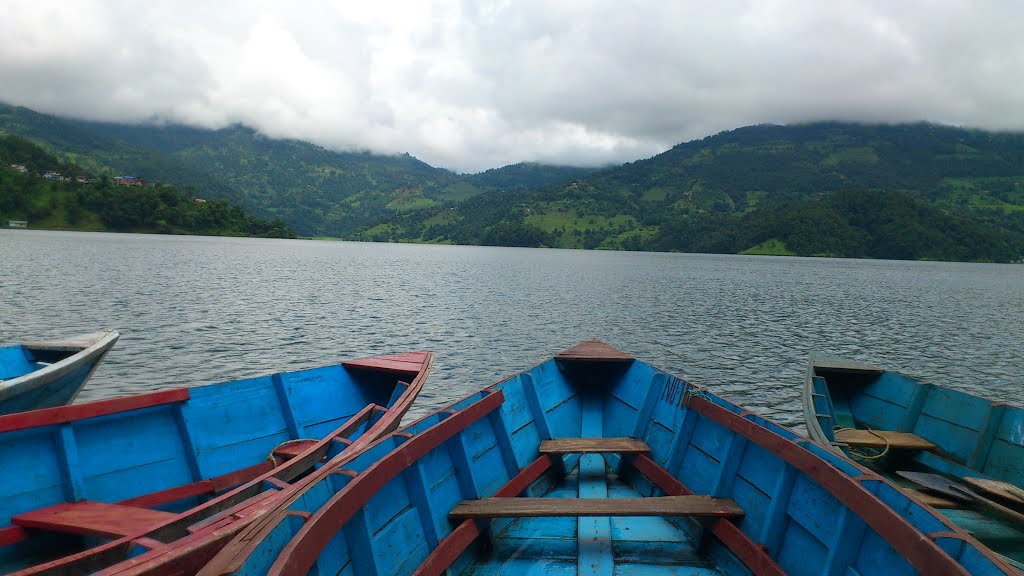 Day 7 Drive by tourist bus to Kathmandu
Drive back to Kathmandu by tourist bus for six to seven hours.
Equipment List
Head:
Sun hat or scarf
warm fleece hat
Black Sunglasses
Upper Body:
T-shirts
Weight thermal tops
Fleece jacket
Fleece Wind-Stopper jacket
Waterproof jacket
Down vest or jacket
Hands:
Lightweight gloves
Heavyweight gloves or mittens with a waterproof shell outer
Lower Body:
Underwear
Hiking shorts
Lightweight cotton long pants
Light and expedition weight thermal bottoms
Fleece or wool pants
Waterproof pants
Feet:
Thick, warm wool hiking socks
Hiking boots with spare laces
Camp shoes (sneakers or sandals)
Personal Hygiene:
Two tubes lip sun cream, at least 1 large tube regular sun cream (min. factor 30), some after-sun lotion in case you do get a sunburn
toothpaste/brush set;
hand sanitizer gel
1 synthetic towel
Useful Info
Ghale Gaun is well known for Gurung community and stunning natural beauty and mixed with an unpoiled ethnic lifestyle. This trip is prefered for tours from college and schools, family tours and all other age group people who are willing to experience the beauty of himalayas and mountains without needing to go to high altitudes.
For more Information:
FAQ
1: How do I book the package tour to Nepal?
If the tour itinerary given in the website suits you, you can book online, e-mail, call or fax us. It is also possible to customized the itinerary as per your desire.
2: When is the best season to travel to Nepal?
The best season to visit Nepal is from March to May and September to November.
3. Do we need to cover travel insurance?
Yes, we advise you to get your insurance cover from your respective country.
4. What kind trekking guide do you use for the trip?
We use honest, experienced and English speaking guides for the trip.
5: Should I feel embarrassed expecting a porter to carry my pack?
Definitely not. If you can afford a personal porter it is highly recommended.
6: Is Communication to home possible on trek?
There are telephones in many villages along the popular trekking routes from which you can make international calls. We inform daily trekking report to your relatives to home.
The trip can be easily booked
We provide budget friendly trips
We provide the best price in comparision
Max Elevation
3210 meters
Route Map