Gosaikunda Lake
Trip Overview
On the Northside from Kathmandu, Nepal there lies; Gosaikunda Lake also spelled as Gosainkunda Lake. You can see the heavenly like sight of this lake under one of the most famous trekking route; Dhunche-Gosaikunda-Helambu.
Gosaikunda Trek is famous for its breathtaking beauty, which remains frozen for six months in winter from October to June. It is a prevalent trekking target for both domestic and foreign tourists.
We believe Gosaikunda Lake to have created by lord Shiva when he thrust his trident into a mountain to draw water so he could cool his burning throat after swallowing poison. Short trek of 5 days to Gosaikunda Lake is very exciting and wonderful, which leaves you with beautiful memories and experience. You can also do Gosaikunda Lake trip by bike, which is more thrilling and amazing. This lake on altitude of 4380m is religious and full of heart-warming sights.
A large rock at the center of the lake is said to be the remains of the Shiva shrine. It is also said that water from this lake disappears underground via a subterranean channel and surface in Kumbeshwor pool and join to the five stored temple of Shiva in Patan.
---
Trip Info
Destination: Rasuwa, Nepal
Trip Routes: Kathmandu - Dunche - Chandanbari - Gosaikunda - Dunche - Kathmandu
Activities: Trekking and Sightseeing
Altitude: 4380m (14370ft)
Trip Duration: 5 Day (s)
Trip Grade: Medium
Season: February to April
---
---
Outline Itinerary
Day 1: Drive from Kathmandu to Dhunche (2090m) 6 to 7 hours
Day 2: Trek from Dhunche to Chandanbari (3580m) 4 to 5 hours
Day 3: Trek from Chandanbari to GosainKunda (4380m) 5 to 7 hours
Day 4: Trek back to Dhunche
Day 5: Return to Kathmandu
---
Cost and dates
We do small group trek or private trip as your request.
For quick information / contact us at WhatsApp/Viber + 977 9841815039

This trip can get redesigned or redeveloped as per your taste, For more information please e-mail us at mountainsunvalley@gmail.com
Itinerary
Day 1 Drive from Kathmandu to Dhunche (2090m) 6 to 7 hours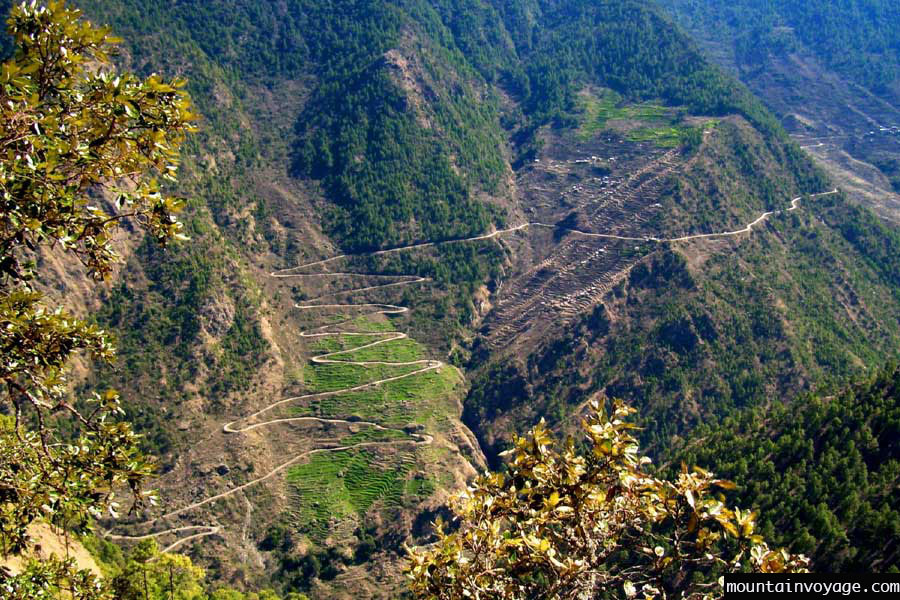 Today, you wake up early in the morning and reach Balaju Bus Station for onward journey to Dhunche. The bus journey will take you through beautiful villages and you will see snow-capped mountains and many more natural scenery. stay overnight at Dhunche Hotel.
Day 2 Trek from Dhunche to Chandanbari (3580 m) 4 to 5 hours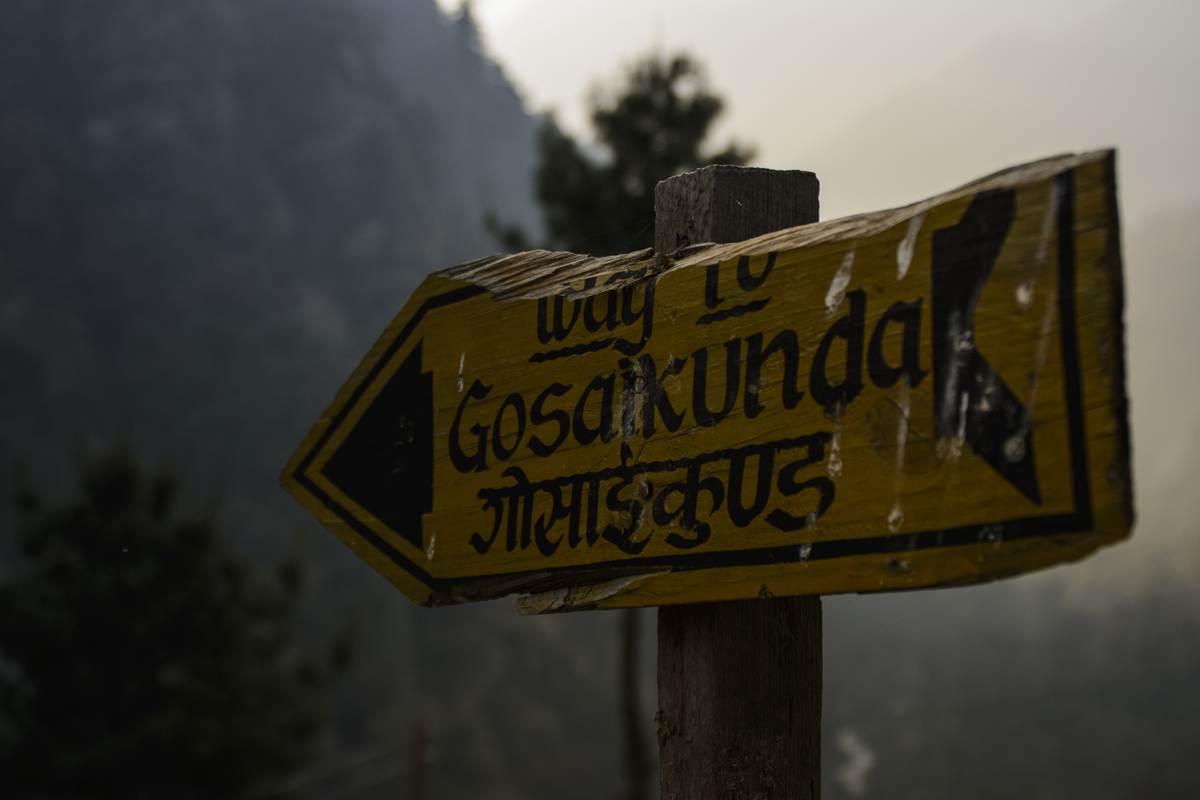 After breakfast, you will leave Dhunche and trek to Deurali. In Deurali there are many good restaurants and cafe, you can have your lunch and can relax for a while and start your trek to Chandanbari. You can visit Sangompa Monastery. Stay overnight at Hotel/Lodge in Chandanbari.
Day 3 Trek from Chandanbari to GosainKunda (4380 m)5 to 7 hours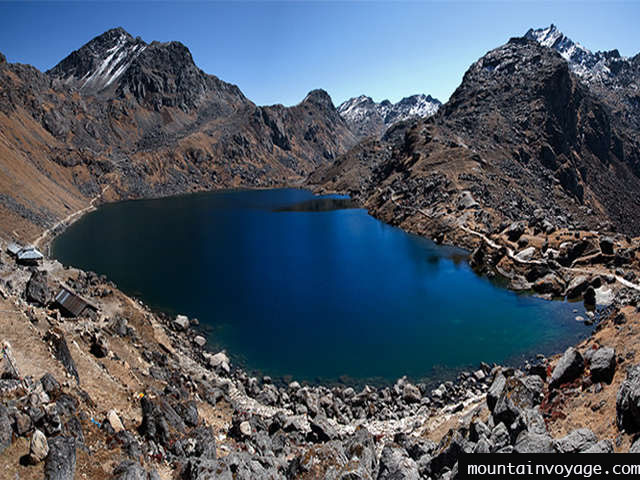 After an amazing night in Chandanbari, your trek starts with an ascend till you reach Cholangiopathy.Further, you will trek onwards to Lauribine, it is most difficult part of the trek. After some hours you will reach to your destination i.e Gosainkunda, you can explore the area and try to see all the 108 lakes. The mighty mountains surround the lake from all sides. From here you can also witness the best sunrises and sunsets. you can also take a dip in the Gosaikunda lake because people believe it is a holy lake and dipping in the water washes off their sins.Overnight at Gosaikunda.
Day 4 Trek back to Dhunche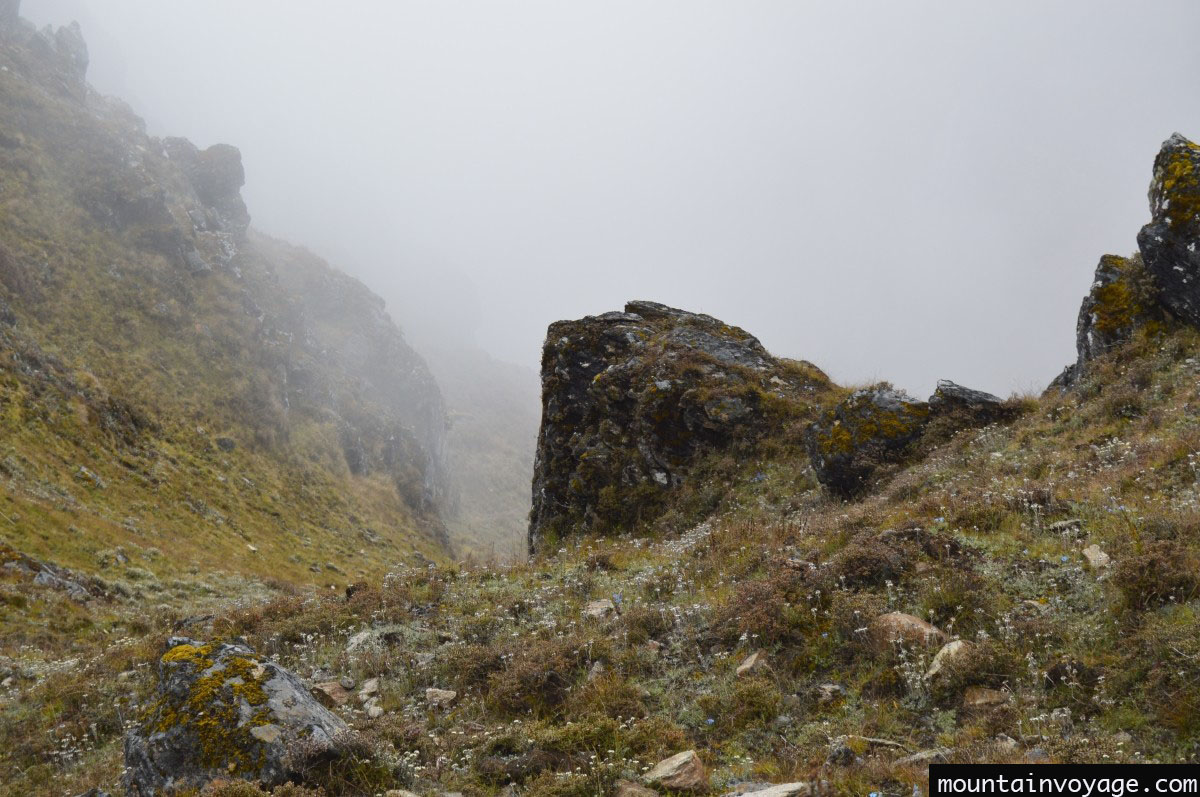 Today after breakfast you will trek back from the way you came. You will stop for lunch at Singompa. Here you can enjoy the view of the Pine and the Rhododendron forests.You will see the view of Ganesh Himal, Langtang Lirung, and Manaslu range, Hiunchuli, and Tibetan peak.From Singompa, the trail directly drops you downhill to Dhunche via small village of Ramche and other villages along the route.Overnight at Dunche.
Day 5 Return to Kathmandu.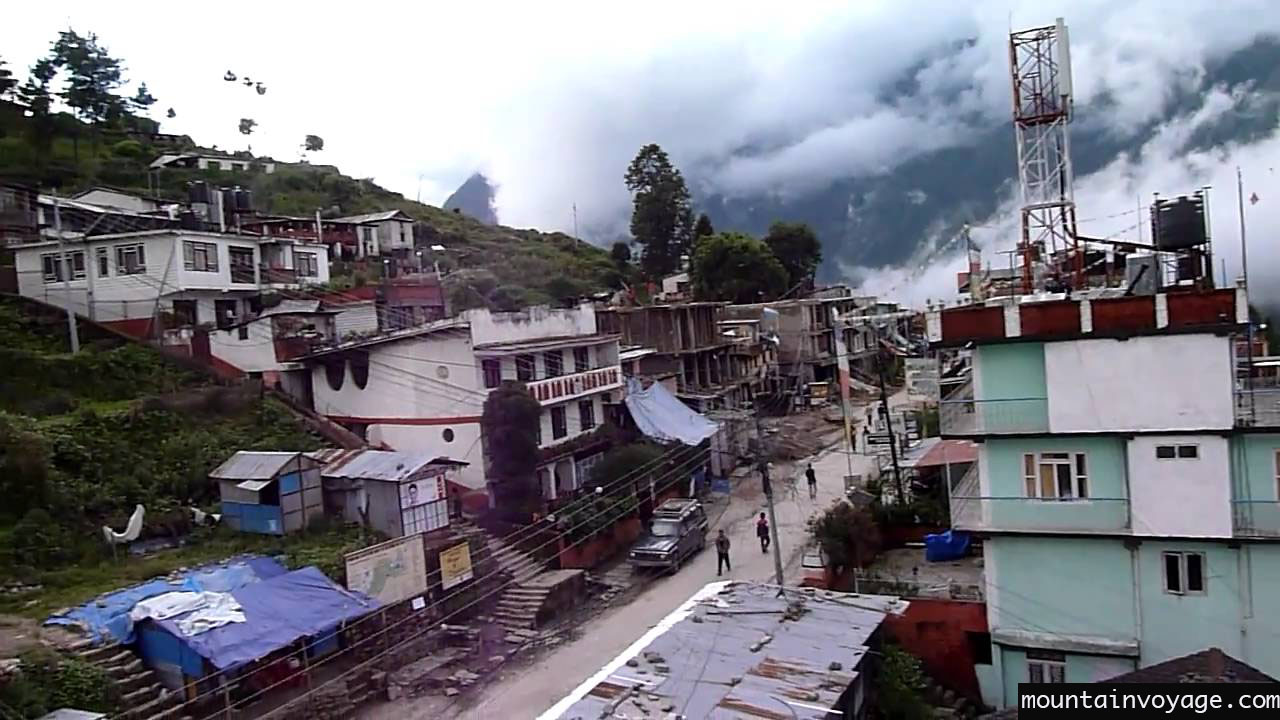 After a night at Dhunche, you will drive to Kathmandu by bus or jeep.
Equipment List
Head:
Sun hat or scarf
warm fleece hat
Black Sunglasses
Upper Body:
T-shirts
Weight thermal tops
Fleece jacket
Fleece Wind-Stopper jacket
Waterproof jacket
Down vest or jacket
Hands:
Lightweight gloves
Heavyweight gloves or mittens with a waterproof shell outer
Lower Body:
Underwear
Hiking shorts
Lightweight cotton long pants
Light and expedition weight thermal bottoms
Fleece or wool pants
Waterproof pants
Feet:
Thick, warm wool hiking socks
Hiking boots with spare laces
Camp shoes (sneakers or sandals)
Personal Hygiene:
Two tubes lip sun cream, at least 1 large tube regular sun cream (min. factor 30), some after-sun lotion in case you do get a sunburn
toothpaste/brush set;
hand sanitizer gel
1 synthetic towel
Useful Info
This trip can be re-design as per your interest. Please contact us.
FAQ
1: How do I book the package tour to Nepal?
If the tour itinerary given in the website suits you, you can book online, e-mail, call or fax us. It is also possible to customized the itinerary as per your desire.
2: When is the best season to travel to Nepal?
The best season to visit Nepal is from March to May and September to November.
3. Do we need to cover travel insurance?
Yes, we advise you to get your insurance cover from your respective country.
4. What kind trekking guide do you use for the trip?
We use honest, experienced and English speaking guides for the trip.
5: Should I feel embarrassed expecting a porter to carry my pack?
Definitely not. If you can afford a personal porter it is highly recommended.
6: Is Communication to home possible on trek?
There are telephones in many villages along the popular trekking routes from which you can make international calls. We inform daily trekking report to your relatives to home.
From USD250pp
The trip can be easily booked
We provide budget friendly trips
We provide the best price in comparision
Accomodation
Hotel and Lodge