Kailash Mansarovar Helicopter Tour
Trip Overview
Kailash Mansarovar Helicopter Tour
Kailash Mansarovar Helicopter Tour is relatively shorter than the overland voyage and less demanding for older individuals. Yet at the same time, you may confront some issue of flight undoing in rainstorm time. We utilize both settled wing flying machine and sanction helicopter in the trek. Blessed Mount Kailash is the paradise in the three domains of oriental presence. The celebrated blessed mountain, Kailash, Lakes Mansarovar and Rakshas Tal are arranged in the Arctic Tibetan level in western Tibet between the mountain scopes of Gurla Mandata (7694m) in the southeast, and Kunlun Mountain in the northwest.
Kailash Mansarovar Helicopter yatra is the best way to inspect remote Mount Kailash, somewhere down in Ngari, the westernmost piece of the Tibetan level. The closest largish town is Ali, which is the Chinese-assembled regulatory place for Ngari prefecture. Be that as it may, there are various close-by goals of significant intrigue which you can incorporate during your Kailash Heli tour: particularly Lakes Mansarovar and Rakshas Tal and the Guge ruins, yet additionally Tirthapuri Gompa, Purang (close Nepal outskirt) and Pangong Tso (Bangong He).
---
Trip Info
Destination: Tibet
Trip Routes: Kathmandu - Nepalgunj - Simikot - Hilsa - Mansarovar - Darchen - Dirapuk - Zuthulphuk - Taklakot - Nepalgunj - Kathmandu
Activities: Trekking and Sightseeing
Altitude: 5600m (18372ft)
Trip Duration: 12 Day(s)
Trip Grade: Moderate to Strenuous
Season: June to October
---
---
Itinerary Briefing
The Kailash Mansarovar Helicopter tour starts right off Nepal's capital Kathmandu. You will fly from Kathmandu – Nepalgunj – Simikot by planned settled wing airship and from Simikot to Hilsa Nepal – China fringe you will be moved by sanction helicopter. You need to walk 15 minutes to Chinese Immigration from Helipad cross Hilsa Bridge. After migration check drive 1 hour to Purang and an additional 3 hours drive you will reach in Lake Mansarovar. Kailash Mansarovar helicopter yatra is perfect for those sincere travellers who are short on time or can't embrace the harsh street roll over the Tibetan level because of age or other wellbeing factors. They will fly on the settled wing flying machine to Simikot, District headquarter of Humla from Kathmandu. A night for acclimatization is required before travelling to Tibetan fringe. Following day chopper meets the gathering at Simikot and ships the customer to Hilsa Nepal – China outskirt. Short approaches Chinese check post. The land cruisers drive over seven days from Lhasa to get a bunch from Sher for Kailash Mansarovar Journey. As should be obvious the coordinations must be cautiously arranged and the visits booked something like 3 weeks ahead of time. There are eight Gompas around Mansarovar Lake as indicated by Tibetan Buddhism. Each Gompa is built as a Mandela. There are on the whole together eight Gompas around the lake. Four of them speak to the mainlands and the other four their sub-landmasses. They are of various Buddhist orders. Among the cloister destinations, 'Thrugo' on the southern shore, is viewed as the holiest site for washing. In addition, the water of Mansarovar assumes an incredible job in the lives of agriculturists.
Best time and fitness level for Kailash Mansarovar Heli Tour
Our Kailash and Lake Mansarovar Yatra by Helicopter requires a person to have a better than expected physical wellness to appropriately continue with this trek.
Summer and harvest time are the best seasons to go for Kailash Mansarovar Heli Tour here as more often than not voyagers lean toward May to October as one of the best occasions for trekking around there. One can go to this focal point of the universe by joining mountain sun valley treks so call us now and book an outing with our splendid group.
Kailash Mansarovar Yatra by Helicopter Package Cost Price
Generally, the Kailash Mansarovar Yatra by Helicopter package cost price includes the Helicopter cost, Hotels in Kathmandu, all ground transportation, English speaking guide in Nepal and Tibet, Monastery entry fees and grassland fees, Mount Kailash permit, Tibet visa and Travel permits, oxygen and helicopter flight insurance. Likewise, Kailash Mansarovar Yatra by Helicopter package cost price excludes your travel insurance, expenses of personal nature, rescue jeep in case, Nepal visa and Nepal re-entry visa.
---
---
Outline Itinerary
Day 01: Arrival at Kathmandu
Day 02: Half Day Sightseeing & Fly to Nepalgunj
Day 03: Fly from Nepalgunj to SImikot and Helicopter ride from Simikot to Hilsa
Day 04: Rest Day for Acclimatization
Day 05:Drive from Taklakot(Purang) to Mansarover (4560m/85 km/ 2hrs)
Day 06: Manasarover Parikrama and drive to Darchen (40km/ 2hrs)
Day 07: Drive from Darchen to Yama Dwar (11km/30 min drive) and start trek to Dirapuk (18km/5hrs trek)
Day 08: Trek to Zhutulphuk (4850m) via Dolma La Pass (5600m)- 22Km/ 9 hrs
Day 09: Trek from Zhutulpuk to Darchen (11km/2hrs) via Purang (Taklakot)
Day 10: Drive from Taklakot to Hilsa and Helicopter ride from Hilsa to Simikot and fly to Nepalgunj
Day 11: Fly from Nepalgunj to Kathmandu
Day 12: Departure
---
Cost and dates
We do small group trek or private trip as your request.
For quick information contact us at whatsapp/viber + 977 9841815039

This trip can be redesigned or redeveloped as per your taste, For more information please e-mail us at mountainsunvalley@gmail.com
Itinerary
Day 1 Arrival at Kathmandu
After your arrival at Kathmandu Airport our company representative will welcome you and transfer to the booked hotel. Later in the evening detail briefing on Kailash Manasarovar Yatra will be done- Overnight stay at kathmandu.
Day 2 Half Day Sightseeing & Fly to Nepalgunj
After breakfast we will visit to Pashupatinath Temple and Budanilkhantha temple, we will return back to hotel at lunch time to have Lunch. After lunch, we will drive to Kathmandu Airport and fly to Nepalgunj (1 hour flight) - Overnight in hotel at Nepalgunj.
Day 3 Fly from Nepalgunj to Simikot and Helicopter ride from Simikot to Hilsa
Early in the morning we take flight of an hour from Nepalgunj to Simikot admiring the beauty of soaring mountain cliffs from airplane & continue flight of 15 minutes to Hilsa by helicopter then after short walk to cross border (10 min) then we will drive to Taklakot (3,700 m / 25 km/1 hr) completing immigration formalities in China side- Overnight at Hotel.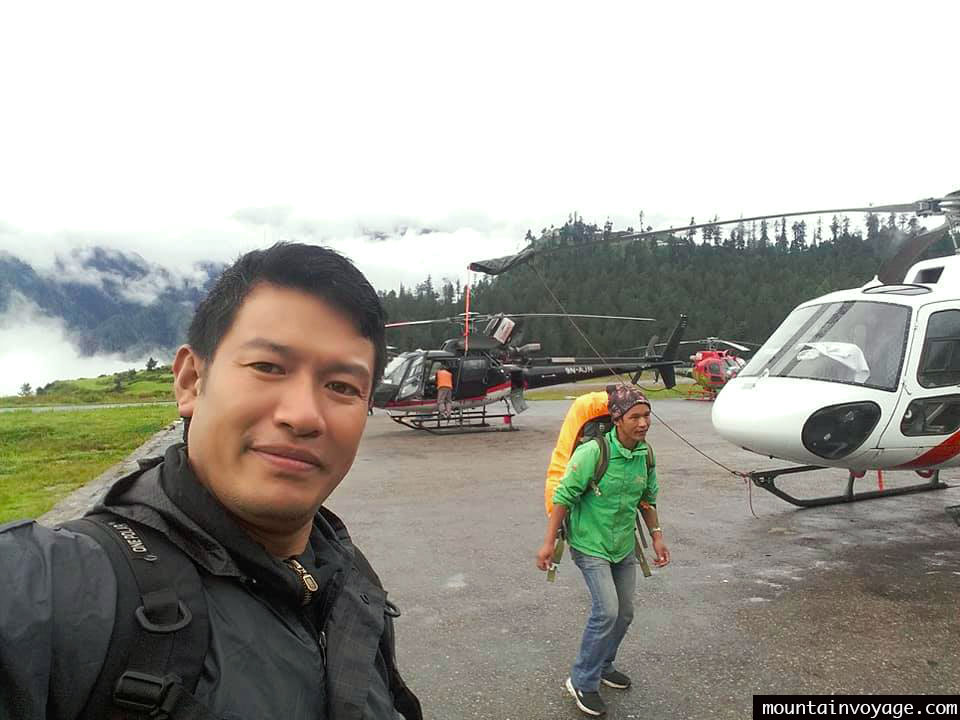 Day 4 Rest Day for Acclimatization
Today will be completely free for acclimatization. You can walk around market and do necessary shopping- Overnight in hotel.
Day 5 Drive from Taklakot(Purang) to Mansarovar (4560m/85km/2hrs)
After Breakfast, we will drive from Taklakot to Lake Manasarovar (Chiu Gompa) – 4,560 m / 85 km / 2 hrs. After reaching at Mansarovar you will be free for Puja. Overnight in Guesthouse at Mansarover.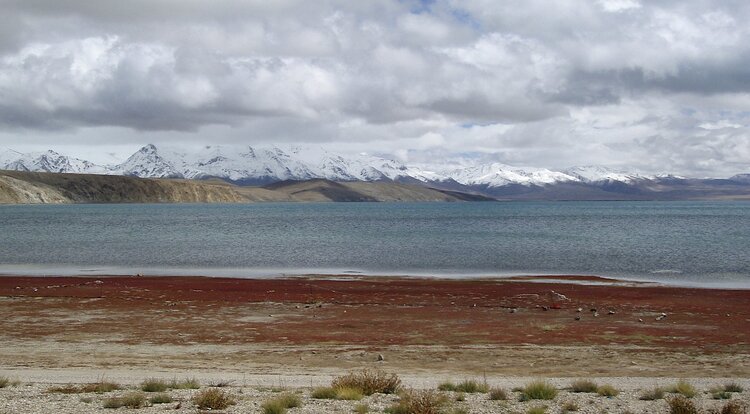 Day 6 Mansarover Parikrama and drive to Darchen (40km/2 hrs)
After the morning breakfast and Puja,Hawan and Holy Bath. We will drive towards Darchen by making Parikarama of Lake Mansarovar clockwise- Overnight in hotel at Darchen.
Manasarovar - Darchen (40 km) - 2 hour
Day 7 Drive from Darchen to Yama Dwar (11km/30 min drive) and start trek to Dirapuk (18km/ 5hrs trek)
This is the first day of Kailash Parikrama. We should start our journey after breakfast as early as possible because today we have to walk continuously for about 6-7 hours- Overnight at Guest house in Dirapuk.
Darchen to Yama Dwar – 11 km (30 minutes) drive
Yama Dwar to Diraphuk – 18 km (5 hrs) trek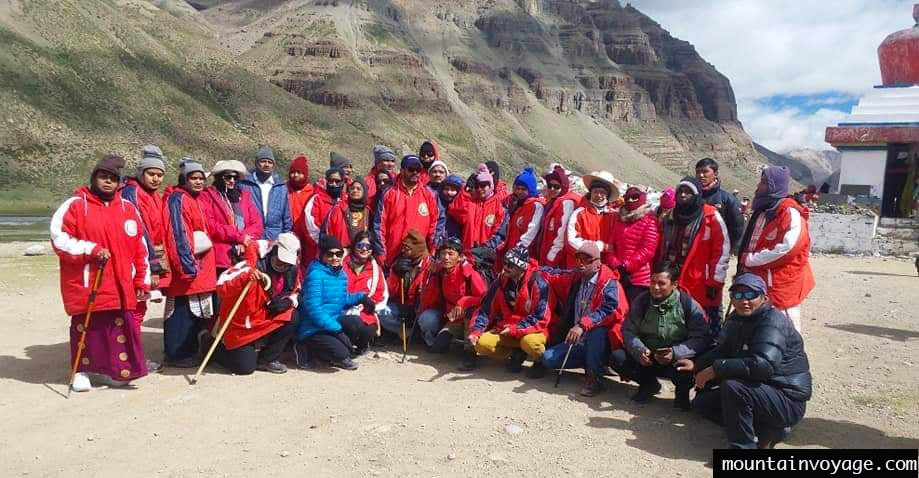 Day 8 Trek to Zuthulphuk (4850 m) via Dolma La Pass (5600 m) – 22 km / 9 hrs.
This day is very sensitive because you will ascend trek to Dolma La Pass (5,670m) and afternoon descend down to the Gaurikunda. And the weather in the Dolma La Pass is unpredictable it might be changed any time and start to snow storms. So be very careful. Our last journey of trek will be Zutulpuk along the river bank. (22km)(9hours)- Overnight stay in Guest house at Zutulpuk.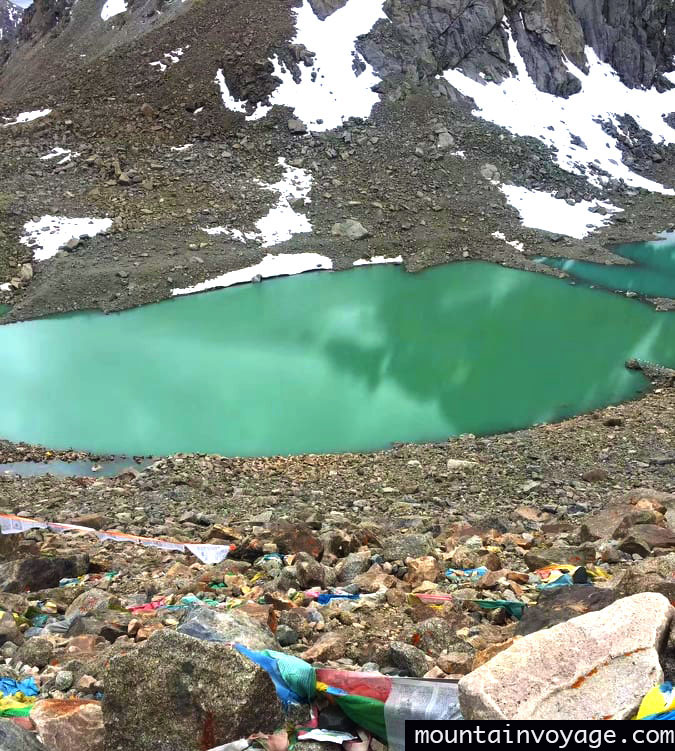 Day 9 Trek from Zutulpuk to Darchen (11 km/2 hrs) and drive to Taklakot
After the early breakfast, we will trek to Darchen (8km/2 hrs) .There we will get waiting our vehicles and our friends those who were not been in Parikrama. Then drive back to Taklakot (170 km/4 hrs). Overnight stay in Taklakot.
Day 10 Drive from Taklakot to Hilsa and Helicopter ride from Hilsa to Simikot and fly to Nepalgunj
After breakfast, we will continue our drive to Nepal Tibet boarder (Hilsa) (1hr drive). Entry Nepal Side (10 mins walk) arrive at Hilsa Helipad and Helicopter fly to Simikot and onward fly to Nepalgunj- Overnight stay at Nepalgunj.
Day 11 Fly from Nepalgunj to Kathmandu
Fly from Nepalgunj to Kathmandu (1 hr). Kathmandu Sightseeing in the afternoon- Overnight in Hotel at Kathmandu.
Day 12 Departure
After the lunch, we will drop you to the Tribhuvan International Airport for you onward destination.
Equipment List
Tops:
long sleeve hiking shirt

fleece jacket

Goretex rain jacket

Down jacket
Bottoms:
Synthetic or merino long underwear bottoms

A pair of waterproof rain or snow pants

A pair of fall or winter weight softshell pants
Feet and head:
Four pairs of wool hiking socks (keep one dry pair for sleeping)

Boots or trail running shoes.

Gaiters for snow and mud.

One synthetic or wool winter hat

Sunhat.
Other:
A day pack (10-20 liters)

One liter water bottles

Mid-weight winter gloves

Sunglasses

Chapstick or lip balm

Sun lotion

Diamox – for altitude sickness (consult your physician beforehand)

Bottle of oxygen

Small packs of tissues

Cell phone or camera

External battery charger

Hand sanitizer bottle

Chocolates, Chewing gum and dry fruits

Around 3500 RMB for Horse ride if you dont walk for Parikrama

A set of trekking poles

A sleeping bag liner

Single-use heat packs for keeping your hands and feet extra warm

Hot heating bags
Useful Info
Visa Information
Flying out to Tibet requires a Chinese visa and a Tibet Travel Permit which can both be acquired in Kathmandu with the help of a travel company (Tibet via Nepal). A valid visa for China isn't the same as a Tibet Travel Permit. Those with a Chinese traveler visa will at present need to apply for a Tibet travel permit. The permit is still required for remote foreign traveler travelling to Tibet from territory China. To obtain the permit you have to book a guide for your whole trip and pre-organize private transport for trips outside Lhasa. The trip outside Lhasa likewise requires extra permits which are arranged by the travel agent you are going with.
Passport
Chinese Visa — you can apply for one from a Chinese Embassy
Group Visa — who entry from Nepal to Tibet after Tibet tour traveler can visit China mainland with valid group visa.
Individual Visa will be cancel when we apply for group visa (if visa is in the passport)
Tibet Entry Permit — it is issued by the Tibet Tourism Bureau and is an absolute necessity for outsiders entering Tibet.
A few people who wish to travel to specific areas in Tibet must also obtain:
Travel Permit — it is required when you are planning to movement to closed areas in Tibet. These are issued after you land in Tibet.
Military Permit — it is acquired to travel to some militarily sensitive regions.
Safety Guidelines
• Have at least 2 copies of Tibet Permit.
• When you feel uncomfortable due to altitude change or have any troubles, report to your guide promptly.
• Spend few days in Lhasa for acclimation and always follow a gradual ascent when travelling to higher places to avoid attitude sickness.
• Refrain from heavy drinking and smoking.
• Respect the religion, customs and avoid taboos in Tibet.
• In most places, cash is only accepted. Do prepare enough and small change.

FAQ
Kailash Yatra by Helicopter
Kathmandu - Nepalganj - Simikot - Hilsa (by plane/helicopter)
Taklakot - Mansarovar - Darchen by A/C Bus
Dirapuk - Zuthulpuk - Darchen - by Walk
Mansarovar - Taklakot - Hilsa - by A/C Bus
Simikot - Nepalganj - Kathmandu (by plane/helicopter).
In how many days would I finish Mt. Kailash Parikarma and how long it is?
Holy Kailash parikarma is approx 52 kms trek to be completed in 3 Days. Nightstay in Dirapuk & Zuthul-puk.
What is the best time to travel?
Holy Mt. Kailash yatra starts in the last week of April till September every year.
How many days would I need to hire the Horse and a Porter during the whole trip and how much it costs?
If you do not want to trek you can hire horse for parikarma. Parikarma (kora) that is for 3 days.
What are the hidden charges i.e. to be paid direct?
Additional expenses incurred due to delay, Accidents, Natural disaster & Political action. Following are the charges not included during yatra.
- Yak and Yak man cost
- Rescue or evacuation if need, Tibet visa separation cost
- Travel insurance, drink, laundry, Telephone/fax, Additional transportation cost.
- If you are not going for Kailash Parikrama due to any reason and staying back at Darchen for three days, you have to pay extra cost for accommodation and food in Darchen.
How much amount we should carry?
In Kathmandu you may use USD OR Indian Currency. For Tibet you will need Chinese Yuan only. for 11 days in Tibet we suggest you to carry approx Yuan 2500-3500 Per Person. Which you may need for emergency and to pay for horse during Kailash Parikrama.
You can exchange Yuan in Kathmandu or in Tibet border. Most of the yatri exchange their currency in Nepal-Tibet border.
How about accommodation facilities ?
5 Star hotel accommodation in Kathmandu and guest house accommodation in Tibet.
Do you provide some equipment?
We Provide:
Camping Equipments

Sleeping bags

Down jacket

Oxygen Back-up & Gaymo Bag

Walking stick

water bottle
Is it essential or good to commence the tour on a full moon day?
You can commence your yatra any day. Some people prefer to reach at Mansarovar or Kailash on full moon day.Its upto you.
Can we take children with age group below 10 years?
Yes, you can take children along with you at your own risk .Children and adult price is same.
Will one oxygen cylinder be sufficient for four of us?
Our team will provide oxygen cylinder in emergency.You may buy small portable cylinder in Tibet.
If we are not feeling comfortable or physically fit for parikarma then what we will do.
In such case, you must stay back in Darchen for 3 days and wait rest of the group in Darchen.
Do you have any age restriction?
No, we do not have any age restrictions. If you are physically fit you may travel but sometime Chinese Authority do not permit for people aged 70 and above to do the parikrama. We insist every one to consult with their doctor and must mention that you are going to high altitude. Many of old aged people travelled with us and have successfully done the parikrama.
The trip can be easily booked
We provide budget friendly trips
We provide the best price in comparision
Transportation
Flight and Drive
Difficulty
Moderate to Strenuous
Accomodation
Hotel and Guest Houses