Western Nepal To Tibet Trek
Trip Overview
Western Nepal To Tibet- Simikot Kailash Tour
Simikot Kailash Tour is a great journey of a lifetime. This tour connects the 3 major tourist destinations of Nepal and Tibet such as Simikot, Kailash Manasarovar and Lhasa. The ultimate destination of Simikot Kailash Lhasa Trek is the holy pilgrimage site in Tibet i.e. Mt. Kailash.
Mt. Kailash and Mansarovar Lake is holy and sacred place religiously for Hindu and Buddhist people. Many Hindu and Buddhist pilgrims visit this place every year to perform Kora. As per Hindu mythology, Mt. Kailash is the home of Lord Shiva. It is a place where he resides and meditates along with his wife Parvati. Mansarovar lake is considered as a lake of a miracle. Most people believe that a bath in this lake purifies your body from the sins.
The journey takes you to some of the wild landscapes in the Tibetan plateaus and showers you with the best mountain views. The tranquil lakes with fishes preserved in its own natural habitat is a pleasing experience. Driving through the exotic cities to visit the artistic monasteries can be the best memory for your lifetime! So, set out for a journey to the Mt. Kailash via the remote location of Simikot.
Simikot To Mount Kailash Trek Distance
Simikokt Kailash trek is one of the best and shortest routes to conquering the Kailash Journey from Nepal. The Simikot to Mount Kailash distance is 130 Km and that of Simikot to Mansarovar Lake distance is about 83 Kilometers. Likewise, the Simikot to Mount Kailash trek can be concluded in about 15 to 25 days.
---
Trip Info
Destination: Tibet
Trip Routes: Kathmandu - Nepalgunj - Simikot - Dharapuri - Saili Khola - Muchu - Sipsip - Hilsa - Taklakot - Mansarover - Tarboche - Dirapuk - Zutulpuk - Darchen - Paryang - Saga - Shigaste - Gyantse - Lasha - Kathmandu
Activities: Trekking and Sightseeing
Altitude: 4900m (16076ft)
Trip Duration: 23 Day(s)
Trip Grade: Difficult
Season: April to May and September to October
---
---
Outline Itinerary
Day 01: Arrival in Kathmandu
Day 02: Kathmandu day tour and chinese Visa process
Day 03: Fly to Nepalgunj
Day 04: Fly to Simikot (2960m) and Trek to Dharapuri(2300m)
Day 05: Trek to Salli Khola (2700m)
Day 06: Trek to Muchu (2920m)
Day 07: Trek to Sipsip (4330m)
Day 08: Trek to Hilsa (3720m)
Day 09: Trek to Taklakot (3930m) and rive to Manasarovar (4560m)
Day 10: At Manasarovar
Day 11: Drive to Tarboche(4750m)
Day 12: Trek to Dirapuk (4900m)
Day 13: Trek to Zutulpuk (4790m)
Day 14: Trek to Darchen (4560m)
Day 15: Drive to Paryang (4750m)
Day 16: Drive to Saga (4600m)
Day 17: Drive to Shigatse (3900m)
Day 18: Sightseeing and drive to Gyantse(3950m)
Day 19: Sightseeing and drive to Lhasa (3650m)
Day 20: Sightseeing in Lhasa.
Day 21: Sightseeing in Lhasa
Day 22: Lhasa to Kathmandu
Day 23: Departure
---
Cost and dates
We do small group trek or private trip as your request.
For quick information contact us at whatsapp/viber + 977 9841815039

This trip can be redesigned or redeveloped as per your taste, For more information please e-mail us at mountainsunvalley@gmail.com
Itinerary
Day 1 Arrival in Kathmandu
Today upon your arrival we will come to pick up you on the airport and drop you to your booked Hotel.
Day 2 Kathmandu day tour and chinese Visa process
You will have sightseeing of world heritage sites in Kathmandu valley like Boudhanath, Pashupatinath and Swyambhunath. In the evening you will obtain the Chinese visa and make a preparation for your Trip.
Day 3 Fly to Nepalgunj
Today, afternoon, we will take a 55 minute flight to Nepalgunj. Overnight at Hotel.
Day 4 Fly to Simikot (2960m) and Trek to Dharapuri(2300m)
In the early morning after breakfast, we will fly for about 45 minutes to Simikot. After reaching Simikot we will have local tea at simikot sun valley Resort. Then we will start our trek to Dharapuri. Overnight at tented camp.
Day 5 Trek to Salli Khola (2700m)
We will follow the river to a waterfall near at Chachera. We then climb over a ridge and bypass the village of Kermi. After walking through a sparse pine forest we descend from the ridge to the Salli Khola and camp near the river.
Day 6 Trek to Muchu (2920m)
We cross the Karnali river and climb over a rocky ridge before descending to the waters of the Humla Karnali. After crossing another ridge we come to a sandy meadow. We finally reach Muchu where we have a camp night.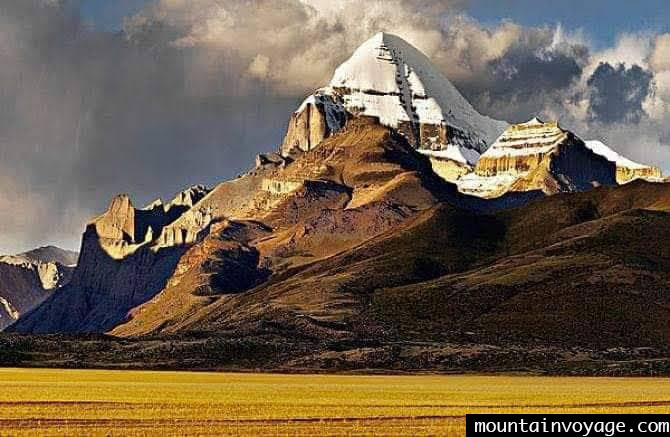 Day 7 Trek to Sipsip (4330m)
We follow the trail over a ridge to the Tumkot Khola and then walk along the rocky stream bed for a short distance before beginning a steep climb through a rock-filled gully. We pass through Palbang and its bright yellow mustard fields to the small settlement of Yari and beyond here the route climbs up the valley towards a pass, the Nara Lagna. We camp below the pass in a meadow known as Sipsip. Overnight at tented camp.
Day 8 Trek to Hilsa (3720m)
From Sipsip we ascend steeply to a rock cairn marking the top of the Nara Lagna (4580m). Descending from the pass, we have views of the Tibetan Plateau before arriving at the village of Ranipauwa. Beyond here, we slip and slide on a surface of loose pebbles down to the Humla Karnali. Overnight at tented camp.
Day 9 Drive to Taklakot (3930m) and rive to Manasarovar (4560m)
Shortly after crossing the Nepal/Tibet border, we will meet our transport and drive towards Manasarovar, the most venerated of Tibet's many lakes. Overnight at tented camp.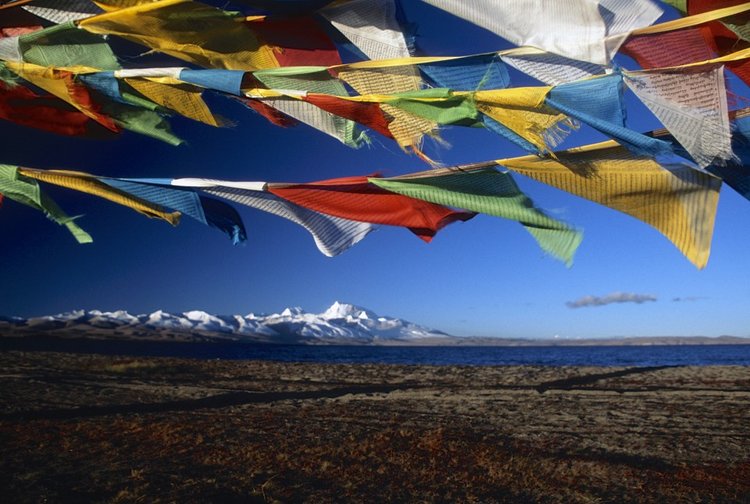 Day 10 At Manasarovar
Today we will take acclimatization day at Manasarovar. We will explore the fascinating place. We will visit the picturesque Chiu Monastery on the north-west shore of the lake with the imposing sight of Mt Kailash in the background. Overnight at tented camp.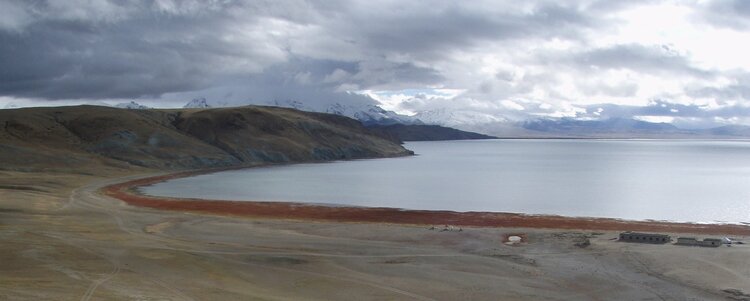 Day 11 Drive to Tarboche(4750m)
We drive for about 35 km towards Mt Kailash and Tarboche. This is the starting point for our Kora, the 53 km trek around the mountain. Overnight at tented camp.
Day 12 Trek to Dirapuk (4900m)
From Tarboche, we walk up the Lha Chu Valley through beautiful green meadows and streams with Mt Kailash towering above us. We follow the river which enters a narrow canyon with high, steep cliffs and spectacular waterfalls. Continuing up the valley, the north face of Kailash comes into view before we reach the ancient monastery at Dirapuk. Overnight at tented camp.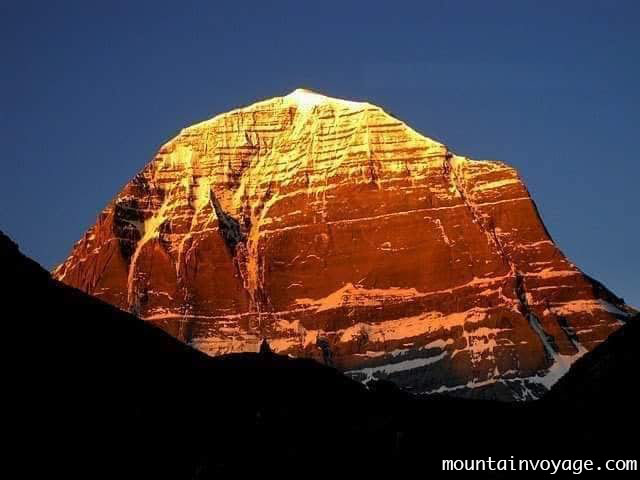 Day 13 Trek to Zutulpuk (4790m)
We now leave the Lha Chu Valley and enter the Drolma Chu Valley, heading up towards a high pass, the Drolma La (5630m). It is a tough climb to the summit which is festooned with prayer flags but from there it is all downhill or flat to Zutul-puk, with views of one of the highest lakes in the world, Thukpe Dzingbu Lake, known as the Lake of Compassion. At Zutul-puk, there is a monastery and several meditation caves and a cave containing an image of Milarepa. Overnight at tented camp.
Day 14 Trek to Darchen (4560m)
On the final day of the Kora we cross several streams, and follow an impressive gorge. Along the way we are once again treated to magnificent views of Kailash. We then enter the Bharka plain and it is about an hour walk through this desert-like landscape to Darchen. Overnight at tented camp.
Day 15 Drive to Paryang (4750m)
Today we will drive to Paryang, crossing the Mayun-la and several river crossings. The scenery along this section is one of the most panoramic of the entire journey. Overnight at tented camp.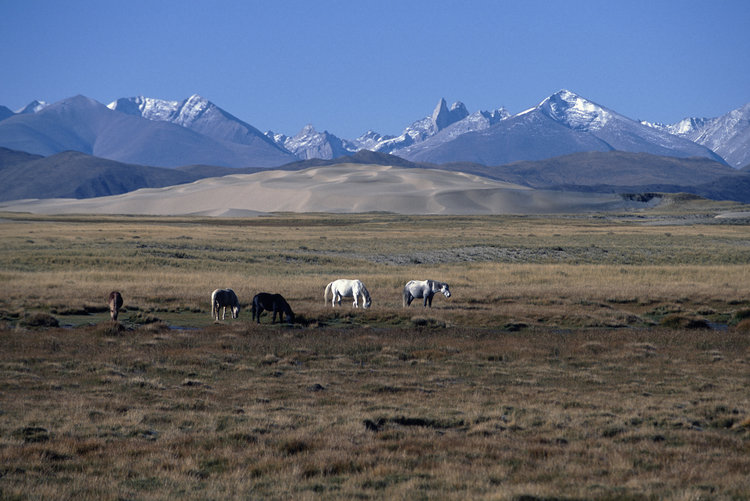 Day 16 Drive to Saga (4600m)
We continue driving towards Saga, passing through the Zhongba town. Overnight at tented camp near Bhramaputra River.
Day 17 Drive to Shigatse (3900m)
Leaving Saga, we pass the turn-off for the northern route and skirt around a lake, passing through a series of valleys. We continue on to Lhatse and follow it for the final 150km to Shigatse, the second largest city in Tibet. Overnight at hotel.
Day 18 Sightseeing and drive to Gyantse(3950m)
Early morning, we will have a tour around Tashilhunpo Monastery, one of the largest monasteries in Tibet and we will start our drive towards Gyantse. After reaching Gyantse, we began to explore the Pelkor Chode Monastery and the Gyantse Kumbum. Overnight at hotel.
Day 19 Sightseeing and drive to Lhasa (3650m)
We will have a scenic drive towards Lhasa. We can have an eye-catching view of huge glacier. On our drive we will cross Khamba La with a beautiful nature view and continue on to Lhasa. Overnight at hotel.
Day 20 Sightseeing in Lhasa
We will visit many monasteries in Lhasa. we will visit the Norbulingka, the summer palace of the Dalai Lama, as well as the Jokhang Temple. Overnight at hotel.
Day 21 Sightseeing in Lhasa
Today we will visit Potala Palace after Lunch and also visit Drepung Monastery. Overnight at hotel.
Day 22 Lhasa to Kathmandu
Today you will fly back to Kathmandu. You will drive to Gonggar airport in time to catch your flight. Overnight at Hotel.
Day 23 Departure
We will drop you to the Kathmandu Airport for your departure 3 hours before your flight.
Equipment List
• Personal belongings (i.e.camera, water bottle, extra money, sunscreen, sunglasses, sunhat, hiking shorts/ synthetic T-shirt etc).
• Hiking boots, sports shoe/ trainers, 3/4 woolen socks ,2pairs liners socks, 1 pairs gloves, warm hat, 1 Day back pack and duffel bag for your clothing.
• Warm layers, down or synthetic jackets, fleece, hiking pants, thermals.
• Comprehensive list will be provided after you book the trip.
• Most of the items can be bought or hired in Kathmandu.
Useful Info
Visa Information
Flying out to Tibet requires a Chinese visa and a Tibet Travel Permit which can both be acquired in Kathmandu with the help of a travel company (Tibet via Nepal). A valid visa for China isn't the same as a Tibet Travel Permit. Those with a Chinese traveler visa will at present need to apply for a Tibet travel permit. The permit is still required for remote foreign traveler travelling to Tibet from territory China. To obtain the permit you have to book a guide for your whole trip and pre-organize private transport for trips outside Lhasa. The trip outside Lhasa likewise requires extra permits which are arranged by the travel agent you are going with.
Passport
Chinese Visa — you can apply for one from a Chinese Embassy
Group Visa — who entry from Nepal to Tibet after Tibet tour traveler can visit China mainland with valid group visa.
Individual Visa will be cancel when we apply for group visa (if visa is in the passport)
Tibet Entry Permit — it is issued by the Tibet Tourism Bureau and is an absolute necessity for outsiders entering Tibet.
A few people who wish to travel to specific areas in Tibet must also obtain:
Travel Permit — it is required when you are planning to movement to closed areas in Tibet. These are issued after you land in Tibet.
Military Permit — it is acquired to travel to some militarily sensitive regions.
Safety Guidelines
Have at least 2 copies of Tibet Permit.
When you feel uncomfortable due to altitude change or have any troubles, report to your guide promptly.
Spend few days in Lhasa for acclimation and always follow a gradual ascent when travelling to higher places to avoid attitude sickness.
Refrain from heavy drinking and smoking.
Respect the religion, customs and avoid taboos in Tibet.
In most places, cash is only accepted. Do prepare enough and small change.
From USD4900pp
The trip can be easily booked
We provide budget friendly trips
We provide the best price in comparision
Transportation
Flight and Drive
Max Elevation
5630m, Dorma La Pass
Accomodation
Hotel/Lodge/Camping
Route Map